Conference and accompanied events localization
Conference Venue (Driving directions)
Convention Center of the Wroclaw University of Technology
Centrum Kongresowe Politechniki Wrocławskiej
Address: ul. Janiszewskiego 8, 50-372 Wrocław
building D-20
Casual event (Wed, June 5) (Driving directions):
Letnia restaurant
ZOO Wrocław
Address: ul. Wróblewskiego 1-5, 51-618 Wrocław
Conference Hotel (Welcoming Reception, Conference Dinner)
Ibis Styles Wrocław Centrum
Address: pl. Konstytucji 3 Maja 3, 50-083 Wrocław
Phone: (+48) 71 733 48 00
Wroclaw has a big network of public transport. This page explains how to get around in the city and to / from the airport.
Airport – City
– Public transport

Bus no 106 from Airport to the Central Railway Station (Link to timetable at MPK: original, translation)
Walk out of the terminal building at the arrival, cross the first road lane and turn right to the bus station. Usually a yellow red bus is waiting.
The bus stops right in front of the IBIS Styles conference hotel.

– private airport bus (WRO airport express)

Blue bus from the airport to the central bus station close to the train station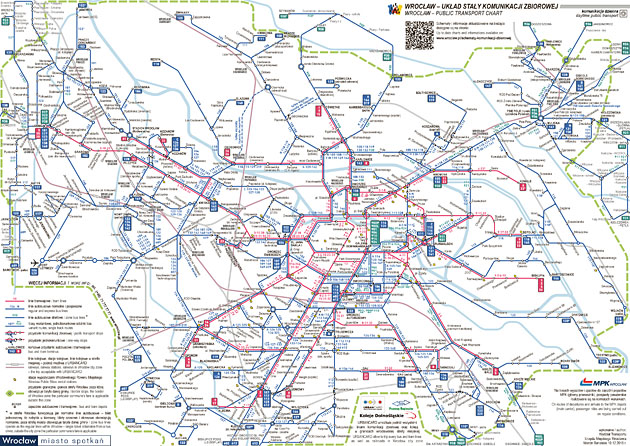 Wroclaw public transport
More info under the link: link.
How to use: After you registered as an attendee or partner for the conference you get a weekly full network ticket for Wroclaw public transport. When you use this ticket for the first time, you have to validate it in the cash machine on board. From then on, you do not need to care about payment; However you need to be able to show the ticket when asked by officials of the transport company.
When going from the airport to the city, paying is simple in Wroclaw public transport:
In every bus and tram there are automatic cash machines at every entrance. You only need a Credit card equipped with wireless payment function:
Choose English language on the touch screen.
Then either choose the single ticket (if going to the IBIS hotel) for PLN 3,40 or choose a 60-min ticket if you have to change to a tram or other bus (to the other hotels) for PLN 4,40
Follow the instructions on the screen. Payment is simply done by holding the credit card in front of the ticket machine.
The ticket is registered electronically. Checks can be done electronically.
Attention: you do not get any paper based receipt!