Join the post-conference hike and experience the unique nature of the Karkonosze mountains: The only area in central Europe hosting true arctic vegetation! After a transfer from Wroclaw on early Saturday morning we start walking up to the ridge through the famous area of the "snow bowls", along the ridge on the border to Czechia with stunning views of the Polish and Czech landscape before we reach some mountain hut. The next day starts with a hike through the meadows and up to the top of Sniezka, the highest Karkonosze mountain (1603m). On the other side, the hike continues on the ridge to the little Czech valley of Horni Mala Upa, where we stay for the next night in a microbrewery. So during the tour, we can experience the cold beer on the rocks of the Karkonosze mountains!
Register early for this trip as the number of participants is strictly limited to 20 people.
Attention: This is not a Sunday afternoon walk… Good overall health condition is required! The total walking distance on both days is about 30km and the tour includes an altitude difference (climb) of about 1000m! Due to weather uncertainty, bring sufficient rain clothing, backpack and good mountain shoes!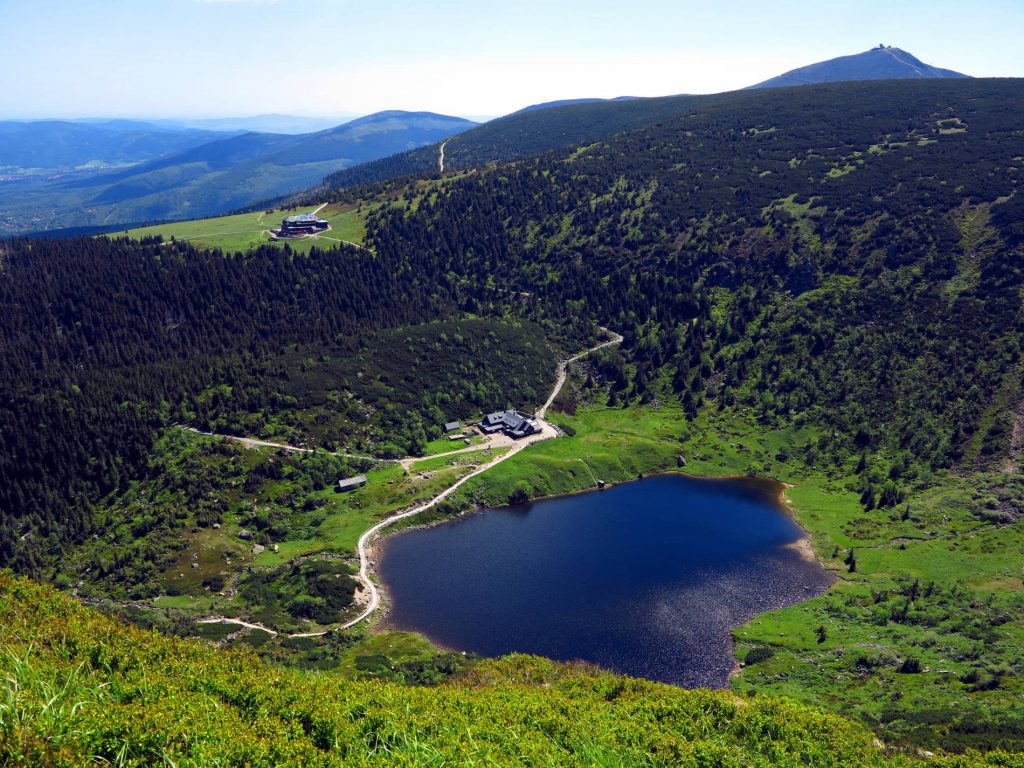 Trip plan:
Day 1: Transfer from Wroclaw to Karpacz, hike to the ridge (max. 800m altitude gain, ca. 12km, 3-4 hrs walk, overnight stay at Lucni Bouda (Link), a Czech Microbrewery in the high meadows with brewing water originating from the source of the Elbe river.
Day 2: Walk from Lucni bouda to the top of Sniezka (1602m, the highest peak in Karkonosze mountains), further on the ridge to Mala Upa (Cz). Walking distance ca. 10km (3h), ca. 300m altitude gain. Overnight stay at the hostel of the Trautenberk microbrewery (link).
Day 3: Return transfer from Trautenberk Brewery in Mala Upa to Wroclaw. Arrival at about noon.
This is a high mountain tour, so please bring good hiking boots and clothing for potentially cold and wet conditions (not only in the breweries…)! A good physical condition is required!
More info about the places:
Karkonosze (Wikipedia)
Trautenberk – Czech microbrewery (website)
Lucni Bouda – Czech microbrewery in the high meadows (website)